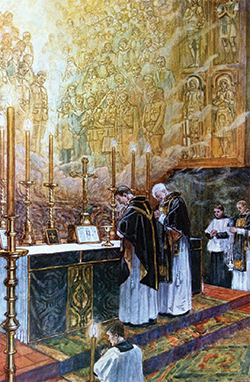 IN-PERSON WORSHIP by registration.
LIVE-STREAM SUNDAY WORSHIP also available.
---
Tuesday, 2 November 2021
ALL SOULS' DAY

6:15 p.m. Annual Requiem Mass*
Guest Preacher: Lt. Col. the Rev'd Canon Gary Thorne
Download Leaflet | Live-Stream
* Please send any names for inclusion in the reading of this year's
All Souls' Mass intentions to Father Hannam before noon on Monday:
stbartsanglican@gmail.com.
---
"Gather up the fragments…that nothing be lost." God will not despise our fragments, which go towards making up the twelve baskets of his new Israel. When we speak of the "faithful departed", we mean those whose final choice, even if only in the final moment of all life's choosings, is for the good; and we trust God's mercy to make of that fragment something more – to purify the heart, that no fragment be lost, that the harvest be complete.
We pray for the departed, as we pray for one another here and now. We do not cease to be our brothers' keepers when we commend them to God's keeping, and we plead Christ's sacrifice for them and for ourselves. The prayer is essentially the same: that God, who works in them and us, will save and nurture and bring to fruition our little fragments of spiritual life, that we may come at last to the peace of the saints, the purity of heart which wills one thing.
– From a sermon by The Rev'd Canon Robert D. Crouse
---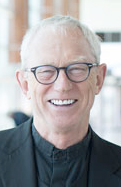 The Rev'd Dr Gary Thorne is currently Chaplain at Huron University College in London, Ontario. Previously, he served as chaplain to both King's College and Dalhousie University for thirteen years. Gary has a BA (Philosophy) from Acadia University and Aberdeen University, an M.A. (Philosophy) from Dalhousie University, an M.A. (Classics) from Dalhousie University, an M.Div. from the Atlantic School of Theology, and a Ph.D. (Theology) from Durham University. He is retired with the rank of Lieutenant-Colonel from the Canadian Armed Forces, having received several decorations as a result of his service, including a tour with the United Nations Observer Force in the Golan Heights. Revd Dr. Thorne is the recipient of three honorary doctorates, as well as the Queen Elizabeth Golden Jubilee Medal and the Queen Elizabeth Diamond Jubilee Medal.
---
Worship Details for All Souls